I. Kumamoto Castle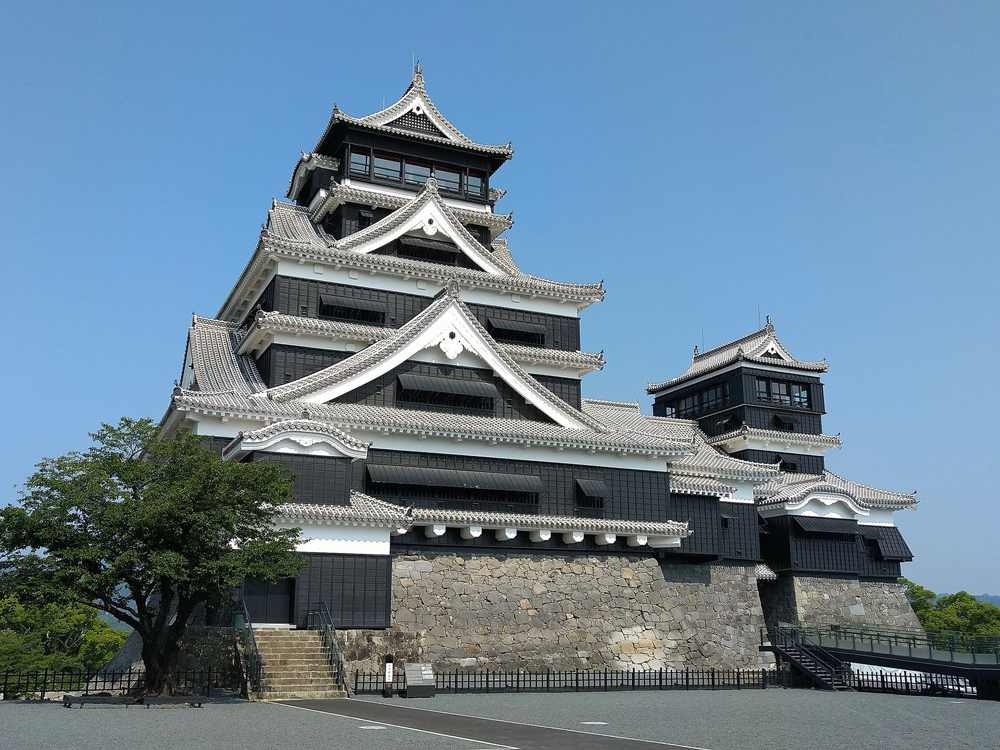 Copyright: Kumamoto Prefectural Tourism Federation
Kumamoto Castle is one of the three most famous castles in Japan. The struggle now on the battlefield of the "Last Samurai" is with the widespread damage caused by the 2016 Kumamoto Earthquakes. Although the castle is in a long process of restoration, the Main Castle Keep was completed and reopened to the public in June, 2021, for the first time in five years.
The six-story Main Castle Keep is the symbol of Kumamoto Castle. The damaged stone walls supporting the keep were restored to their original state. The keep was firmly roofed with new tiles applying the traditional and more modern techniques. The inside walls of the keep were strengthened by the latest anti-seismic reinforcement work. An elevator was newly installed. Inside the keep is the historical museum of Kumamoto Castle featuring audio visual information. The top floor commands a fine view of the whole castle ground, Kumamoto City and its surroundings.
The other main features to view in the castle ground are the Uto Turret, the Inui Turret, the numbered castle stones, the Hitsuji-saru Turret and Kato Shrine.
Time required
1
1/2
~2 hours
Access
Bus:

Take the loop bus "Shiromegurin" and get off at Kumamoto Castle bus stop.

Tram:

Get off at Kumamoto Castle / City Hall. The Castle is about a 10 minutes' walk from there.