VI. GUIDE EXAMPLES | Reigando Cave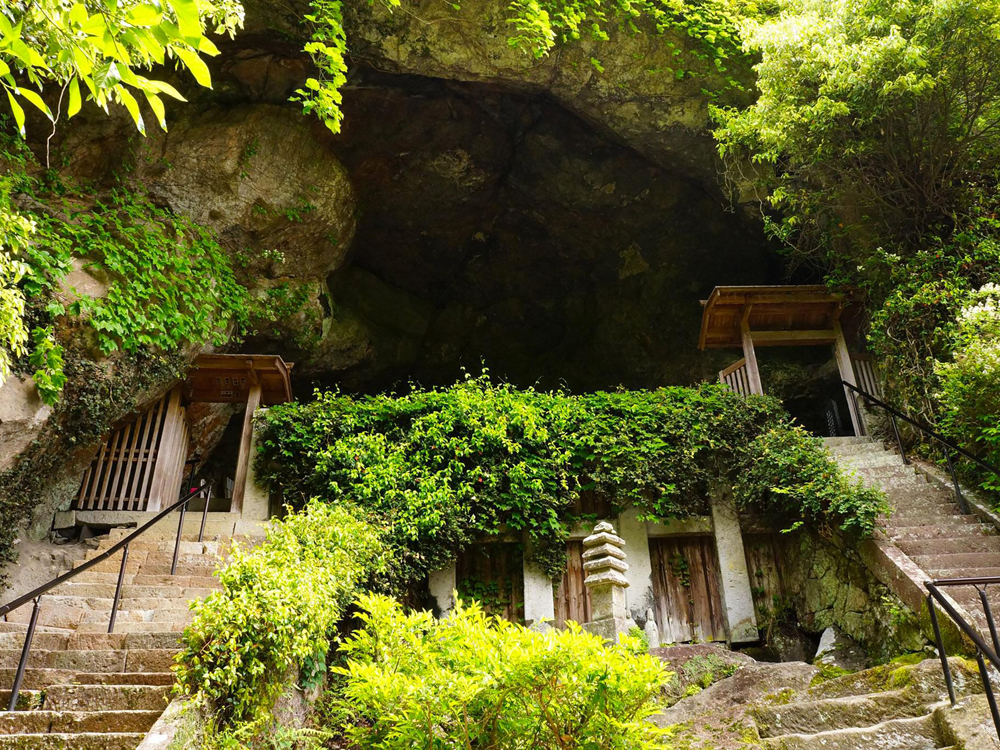 Copyright: Kumamoto Prefectural Tourism Federation
The name literally means "spirit rock cave." It has a long history as an austere place for meditation and spiritual training. The cave is most famous for being the temporary home where the great swordsman Miyamoto Musashi spent time alone about 400 years ago, meditating and drafting his famous martial arts treatise titled "Gorin-no-sho" (The Book of Five Rings). Another interesting feature of the Reigando Cave is the 500 Rakan Disciples of Buddha who have achieved enlightenment. The unique stone statues are scattered across the hillside all the way up to the mouth of the cave. Each figure was carved to possess its own sitting posture and facial expression.
Time required
2
1/2
hours
Access
By bus or taxi. The bus service is infrequent, so we recommend a taxi. It takes 2
1/2
hours by taxi to make a round trip from the center of Kumamoto City, including a 1- hour-stay at the spot. If you would like to learn more about Miyamoto Musashi, our tour guide can accompany you and explain the details to you.